Haxo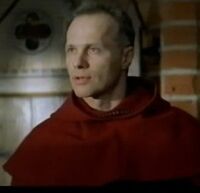 Haxo was the castellan of Cintra's royal castle under Queen Calanthe. He is the one who gets Geralt prepared for the banquet in the short story "A Question of Price".
He was portrayed by Andrzej Musiał in the movie and television series.

Expansion required
This article is too short to provide more than rudimentary information about the subject. You can help Witcher Wiki by
expanding it.